Temperature Measuring Instruments
Dial Size: 2" to 6"
Stem: 2.5" to 24" (Dependent on model & size)
Stem Diameter (mm): ᵠ6 – ᵠ12 (Dependent on model & size)
Range: -50 °C to 600 °C (Dependent on model & size)
Connection: Bottom Connection & Centre back male connection
Inlet Thread: 1/8", ¼ ", 3/8", ½" BSP, NPT, BSPT (Dependent on model & size)
Range Designation: Gauge is scaled in °C & °F
Case: Stainless Steel 316 with Glass Window Internal Connection & Moment SS 316
Accuracy: 1.6% – 1%
Dial Size: 2.5" to 6"
Stem: 3 m, 5 m & 6 m (Dependent on model & size)
Probe Diameter (mm): ᵠ14 x 150 (Dependent on model & size)
Range: -20 °C to 600 °C (Dependent on model & size)
Connection: Bottom Connection, Back Flange
Inlet Thread: 1/8", ¼", 3/8", ½" BSP, NPT, BSPT (Dependent on model & size)
Range Designation: Gauge is scaled in °C & °F
Case: Stainless Steel 316 with Glass Window
Internal Connection, Bulb, Capillary & Moment SS 316
Accuracy: 1.6%
Temperature Range: -20 to 600 °C
Diameter: 4" , 6" & 9"
Stem Diameter: 6.3 mm
Stem Length: 63 mm to 150 mm
Connection Type: L-Type, i-Type & Angular
Accuracy: 1.6%
Inlet Thread: ½" or according to customer order
Lens: V-Shaped scale with black figures, lens front, Blue or Red mercury
Typical applications include replacement of asbestos paper, investment cast mold wrap insulation, back-up lining for metal troughs, hot top lining, applications  where low binder content is required, thermal & electrical insulation, upgrade for fiberglass paper & blanket products.
Zeal Thermometers
Hygrometer (Wet & Dry)
Mason's Type Thermometer
Temperature Rage: -30 + 50C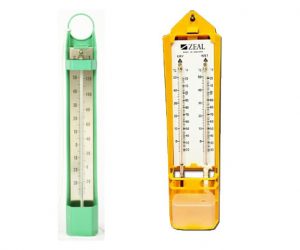 Arthermo
Dial: 2.5'' & 4″
Rage: -40C + 40C
Stem: 3m
Made in Italy
Thermocouples/RTD
Temperature Sensor used for temperature measurement and control, applications include temperature measurement of kilns, gas turbine, exhaust, diesel engines & other industrial processes.
Thermocouple wires
Thermocouples     K-Type, R-Type, S-Type
Length: 4″ to 40"
Stem Thickness: ½", 3/4"
Non Contact Infrared Temperature Meter
Compact, rugged and easy to use. Just aim and push the button, read current surface temperature in less then a second, safely measure surface  temperatures of hot or hard to reach objects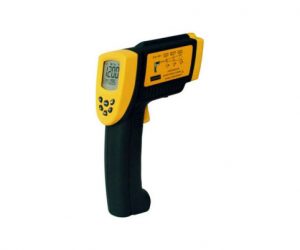 Digital Temperature Meters
These products are suitable for all kinds of cold storage, refrigerator, water chiller, sea food machine & small heating equipment.
Temperature meters
Humidity Meters
Pocket Thermometer
Temperature Indicator
Temperature Controllers