Temperature & Pressure Measuring Instruments
General Pressure gauges are used for measurement of steam, air, oil, water, oxygen, and other pressure medias which have no effect on bronze and brass where as oil filled pressure gauges with brass connection is used for rugged applications and harsh environment conditions.
Brands
WIKA

EMPEO

SKON

TEL-TRU

Sense

We deal in entire range of…
General pressure gauges
Milli bar gauges

Compound gauges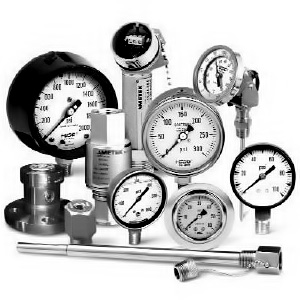 Vacuum gauges

Ammonia pressure gauges

Diaphragm pressure gauges


S.S pressure gauges
Milli bar gauges

Compound gauges

Vacuum gauges

Ammonia pressure gauges

Diaphragm pressure gauges
Temperature gauges
Back connection bi metal thermometer

Bottom connection bi metal thermometer

Capillary type pressure gauges

I type thermometers

L type thermometers

Digital temperature meters

Digital temperature gauges
Thermocouples & Wires
A thermocouple is a sensor for measuring temperature that consists of two dissimilar metals that are joined together at the sensing end. Thermocouples are among the easiest temperature sensors to use and obtain and are widely used in industry. Thermocouples are available in all calibrations with a variety of sheath materials and diameters.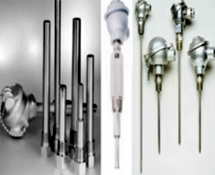 Wire that is used in a thermocouple from the point of sensing to the point of cold junction compensation where the signal is measured. Different thermocouple types (e.g. J, K,R,S T, E, etc) use different mixtures of metals in the wire.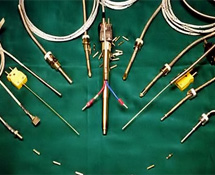 Temperature Controllers
To accurately control process temperature without extensive operator involvement, a temperature control system relies upon a controller, which accepts a temperature sensor such as a thermocouple or RTD as input. It compares the actual temperature to the desired control temperature and provides an output to a control element. The controller is one part of the entire control system.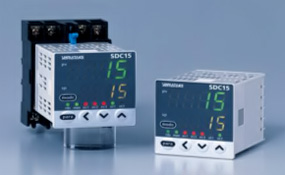 Digital Thermometers
With the easy availability of digital thermometer it is now very easy to build a sensitive and accurate digital thermometer that can be used for many experiments.

Models


ST-4

TPM-10F

WT-1

DT-1

DT-2

BT-2

MT-2

Leak Detector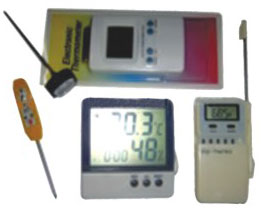 Dipping Thermometers
Temperature dipping thermometer can accurately measure water temperature.

Brand


Zeal


Heat Detecting Laser Guns
Measuring temperature is easy, with this temperature gun, accurate, and inexpensive. This infrared sensor allow you to quickly and safely measure the temperature


of objects that are moving

extremely hot

or difficult to reach.

where a contact instrument would alter the temperature, tear or contaminate the product, a non-contact thermometer allows you to accurately measure product temperatures without those side effects.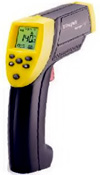 We also deals in...
Controllers

Indicators

Programmers

Data Acquisition & Recorders

Hybrid Control Solutions

Actuators

Software Tools

Analyzers/Transmitters/Control

pH/ORP Analysis and Control Solutions

7866 Thermal Conductivity Gas Analyzer

Specific Ion Measurement

Moisture Measurement

Dissolved Oxygen Solutions

Conductivity Solutions

Brands


HoneyWell

Yokogava